Are you searching for a good lip gloss product that actually delivers on color payoff? You're in the right place, because you may not need a gloss at all! You may need a good lip lacquer.
As you may have seen already, Avon has teamed up with Korean brand FMG on several of its most recent product launches – that includes our newest lip color product the FMG Ink High-Gloss Lacquer. This new Avon lip lacquer combines the power of color with the power of lip health in a big way, and I can't wait for you to see it in action. Let's take a look at all the deets!
What is FMG Ink High-Gloss Lacquer?
FMG Ink High-Gloss Lacquer is a new lip lacquer product by Avon that launched on Sept 16th, 2020. 
This product is designed for a glossy shine finish and vivid color payoff – all with a nourishing blend of 7 essential oils.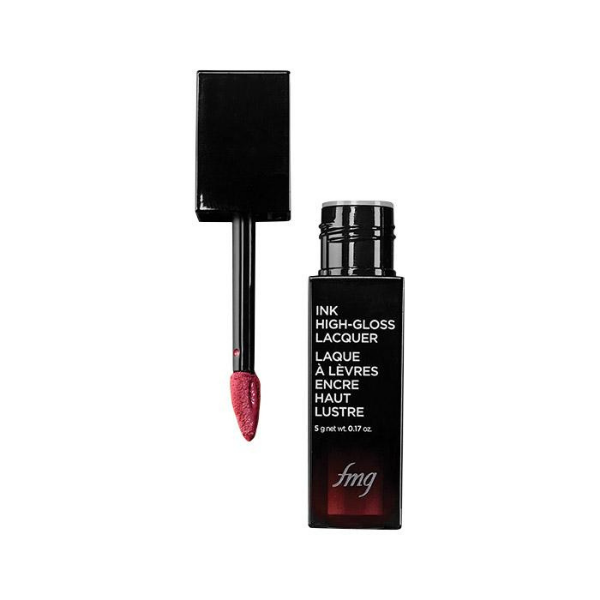 advertised benefits include:
➤ High-shine sheen
➤ Intense color payoff
➤ Keeps lips looking & feeling luxurious and supple
➤ Instant hydration
➤ Visibly plumps the lips
➤ Teardrop applicator
➤ 7 essential oils including:
        ➣ Sweet Almond oil
        ➣ Borage Seed oil
        ➣ Calendula oil

        ➣ Chamomile Flower oil

        ➣ Lavender oil

        ➣ Rose Flower oil

        ➣ Rosemary Leaf oil

Who will love this Avon lip lacquer?
This new Avon lip lacquer is ideal for folks looking to make a bold statement with lip color, without sacrificing their lip health. Just one swipe of this formula provides intense full coverage, so it's not for the faint of heart!
Even though it has a glossy finish, this product is more comparable to a liquid lipstick because of the color payoff. Not to downplay that gorgeous shine, though! You can create some really sexy looks with this lacquer, making it the perfect choice for date nights or going out on the town.
GET YOUR EXCLUSIVE COUPON!
Subscribe to my email newsletter, and save money on your online Avon order! You'll get access to an exclusive coupon code just for my new subscribers (U.S. only). Get to the sign up page using this button:
What shades are available?
The FMG Ink High-Gloss Lacquer is available in 6 different shades including Pink of Me, Plum Candy, Rose Happening, Coral Moment, Red Symphony, and Frozen Beige.
What do you think? Will you be trying out the FMG High-Gloss Lacquer for yourself? Let us know what shade you want in the comments below!
GET YOUR EXCLUSIVE COUPON!
Subscribe to my email newsletter, and save money on your online Avon order! You'll get access to an exclusive coupon code just for my new subscribers (U.S. only). Get to the sign up page using this button: