Before the Glimmershadow Matte Sateen was even announced, I knew it would be a must-try here on Fierce and Radiant. After all, the other liquid eyeshadow in our Glimmershadow line is one of Avon's best-selling makeup products, as well as one of my personal favorites to wear. Would this new version be just as good?
It was 1AM when I first saw Matte Sateen in my Avon dashboard, as I was poised to place my biweekly local customer order. Its photo popped up on my home page, and I saw that Glimmershadow label slapped on the front of the tube. Within two minutes, I had already added it to my cart. I knew my customers would be wondering about this product, and a full review would definitely be in order. 
Well, folks – it's here! I tried out Glimmershadow Liquid Eyeshadow Matte Sateen in the shade Jasper last weekend, and I'm excited to finally share my thoughts with you. Before we jump in, let's get a little bit of background . . .
What is Glimmershadow Matte Sateen?
Glimmershadow Liquid Eyeshadow Matte Sateen is a new liquid eyeshadow product by Avon launching September 16, 2020.
This eyeshadow is an extension of Avon's popular Glimmershadow line, which was previously only available in shimmer and glitter finishes. This new matte sateen finish is designed for everyday wear – with a buildable, silky cream formula and ultrafine pearls.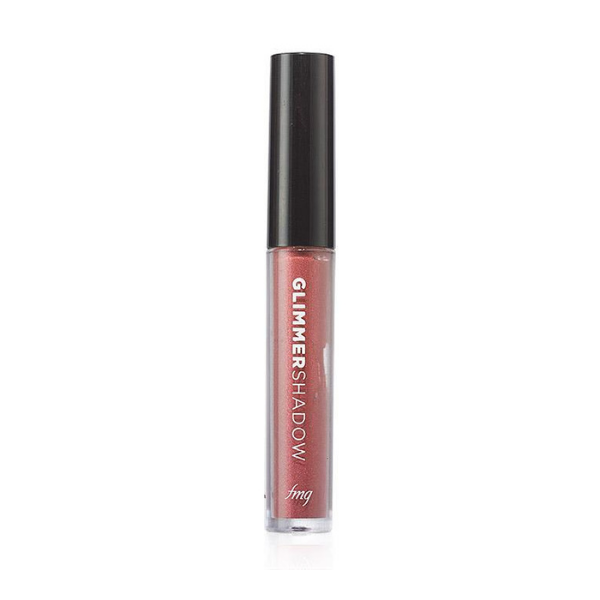 Advertised benefits include:
➤ Neo-Neutral shades
➤ Crease-proof
➤ Smudge-proof
➤ All day wear
➤ Water-resistant
➤ Paraben-free
➤ Sulfate-free
➤Phthalate-free
GET YOUR EXCLUSIVE COUPON!
Subscribe to my email newsletter, and save money on your online Avon order! You'll get access to an exclusive coupon code just for my new subscribers (U.S. only). Get to the sign up page using this button:
What are the different shades of Glimmershadow Matte Sateen?
Glimmershadow Matte Sateen is available in 6 neutral shades including Sunstone, Jasper, Moonstone, Pink Saphirre, Citrine, and Tiger's Eye.
My experience with Glimmershadow Liquid Eyeshadow Matte Sateen
Press play below to see what happened when I tried out Matte Sateen in Jasper!
The application process was extremely easy! Like I mention in the video, I wasn't expecting this product to go on so smoothly with the applicator based on my experience with Glimmershadow in the shimmer and glitter finishes. These other two finishes tend to clump up a bit, and Avon itself recommends that folks use their finger to apply this product. However, I found that this wasn't a problem with Matte Sateen. If you're going for a more high-impact eye look, I personally don't think blending with your finger is necessary. You can achieve the perfect coverage just fine with the applicator! If you do prefer a more blended-out look, your application process will be even easier. This formula is tailor-made for blending.
I really love the finish of this product, although I was a bit confused at first. As you're all aware by now, the finish is advertised as "matte sateen". However, the advertising materials don't really clarify what the "sateen" part really means for an eyeshadow. Every makeup lover is familiar with the term "matte", but I personally couldn't even picture what sateen fabric looked like until I searched it on google images. I thought it was safe to assume that this eyeshadow would be more on the "matte" side. As you can see in the video, Matte Sateen actually has a subtle metallic or dimensional quality provided by the ultrafine pearls. So, it's not a true matte. That said – I was pleasantly surprised by how much I loved the dynamic look of this product's finish. 
I also really love the color of the shade Jasper. I chose it thinking it would be more of a burnt orange (I went to order this product a few days before the shade chart became available to Avon reps, so I was really squinting to see the different bottle colors on my computer screen). I might be a little more disappointed about the lack of a burnt orange choice if Jasper didn't look so darn good on me! It turned out to me a nice, dimensional red-brown color with a hint of purple.
In true Glimmershadow form, the staying power of Matte Sateen really delivers. I filmed my review video in the early afternoon, and by the time I went to bed it was still going strong. I even rehearsed some dance moves (with full sweat action) and showered in the late afternoon, and I didn't really notice a difference in coverage.
That said, I did notice a slight loss in the dynamic quality of the product's finish. Although none of the color was lost, some of the metallic-ness was lost when I rubbed my eyes and showered. You can even see this a bit in the video when I rub my left eye really hard. It's not something I noticed during filming, but I definitely noticed when I watched the playback. The left eye just looks a little less metallic (and more matte) than the right eye after I rub hard.
Other thoughts about Matte Sateen
Overall, I'm pretty impressed with this product. I wish I could say I was more surprised, but having tried and used Glimmershadow in both shimmer and glitter, I went into this review a little more optimistic than I usually am. I'm just glad that Matte Sateen held up to my high expectations and did not disappoint.
Because of the nature of what the product does, I can definitely see myself wearing it often. I'm a big fan of neutrals with my everyday makeup, and I also really appreciate products that don't budge when you touch your face. Try as I might to become better at leaving my face alone, I am a huge fidgeter! I'm excited about having this more matte option, and I will probably end up ordering a few more shades so I can try different eye looks with the same formula.
Well, those are my thoughts about the new Glimmershadow Matte Sateen! What do you think? Have you tried the shimmer/glitter shades previously? Are you interested in trying Matte Sateen? Let us know in the comments!
GET YOUR EXCLUSIVE COUPON!
Subscribe to my email newsletter, and save money on your online Avon order! You'll get access to an exclusive coupon code just for my new subscribers (U.S. only). Get to the sign up page using this button: