Once again, some of our favorite Avon makeup products are leaving us! This time around, a majority of the products being discontinued are from our collaborative K Beauty collections. Not to worry, though! I'm here to let you know what products still in the Avon catalog will fill the void in your makeup drawer.
Without further ado, let's see the top 5 discontinued Avon makeup products leaving in Fall 2022!
Looking for more scoop on discontinued Avon makeup products?
#1 True Color Always On Point Eyeliner
The True Color Always on Point Eyeliner is one liner that's been in the process of being phased out for quite a while. Now it's time for a final goodbye with the discontinuation of the classic shade "Black ".
Glimmer Always On Point Eyeliner
Avon has re-released an updated version of Always on Point. It is now called the Glimmer Always on Point Eyeliner. Hooray!
VDL Satin Veil Primer is one product that I'm sad to see go, as it was my go-to matte primer. Luckily, Avon has its own matte primer that is a great replacement!
Match Blur Oil Control Primer Balm
Match Blur Oil Control Primer Balm is the best choice for folks looking for a good matte finish primer.
Just like the satin veil primer, it blurs imperfections to create the perfect base for your makeup.
GET YOUR EXCLUSIVE COUPON!
Subscribe to my email newsletter, and save money on your online Avon order! You'll get access to an exclusive coupon code just for my new subscribers (U.S. only). Get to the sign up page using this button:
#3 Flat Two-Tone Lipstick
LEAVING BY: JUNE 22, 2022
Avon x The Face Shop Flat Two-Tone Lipstick has been a unique product in Avon's catalog, as it creates a gradient lip with two different shades in one. While we'll certainly miss how easy it was to make an ombré, Avon has its own collection that has many more colors to play with.
Glimmer Satin Lipstick is a super versatile lipstick line that comes in a whopping 30 shades. While each tube only has one color, it's the perfect lipstick collection for experimenting. Get at least two and ombré away!
#4 True Color Be Blushed Cheek Color
Avon's True Color Be Blushed Cheek Color has been a solid, affordable cream blush for several years. Unfortunately, it's time to say goodbye.
Glimmer Be Blushed Cheek Color
The Glimmer Be Blushed Cheek Color is a new and improved version of the old True Color Be Blushed Cheek Color.
It's meant to be a direct replacement.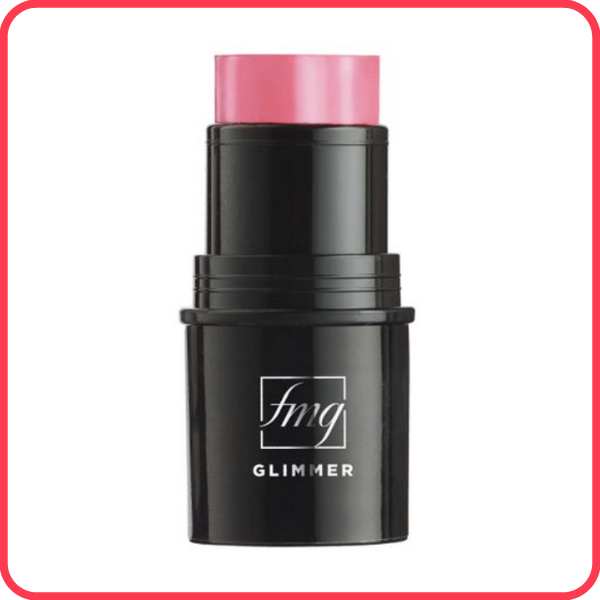 This serum primer has been in the Avon catalog for a couple years now. However, with our catalog saturated with amazing primer options, it seems the belif x VDL Glow Moist Primer has not quite made the cut. 
fmg GLOKOLOR Hybrid Face Primer
STAY TUNED FOR MORE INFO! THIS ITEM IS LAUNCHING JUNE 7, 2023.
Well there you have it! Those are the 5 Discontinued Avon Makeup products that are leaving in late summer and fall of 2022. What do you think? Which replacement products will you be trying out? Let us know in the comments!
GET YOUR EXCLUSIVE COUPON!
Subscribe to my email newsletter, and save money on your online Avon order! You'll get access to an exclusive coupon code just for my new subscribers (U.S. only). Get to the sign up page using this button: