Looking for holiday gift ideas that are more current? Browse recent years here!
Hi friends! It's that time of year again, and I am so ready to get into the holiday spirit. If you follow the blog, you already know that Christmas came early for me this year when I got my hands on one of the items in the Avon holiday 2022 collection back in August. Well, now I have the full skinny on the rest of the makeup in the collection, and I'm super excited to finally share it!
This year, Avon's holiday theme for 2022 is jewels! So cute and classy, right? Without further ado, let's see all the top gift options for that makeup lover in your life!
#1 Diamond Vibes Multi Palette
LAUNCH DATE: Oct 12, 2022
The Glimmer Diamond Vibes Multi Palette is a limited edition, 10-shade palette of beautiful holiday jewel-tones.
This palette features seven eyeshadow shades and 3 blush shades in a mixture of rich matte and shimmer finishes. It also comes in a cute, gem-themed gift box for an extra special touch.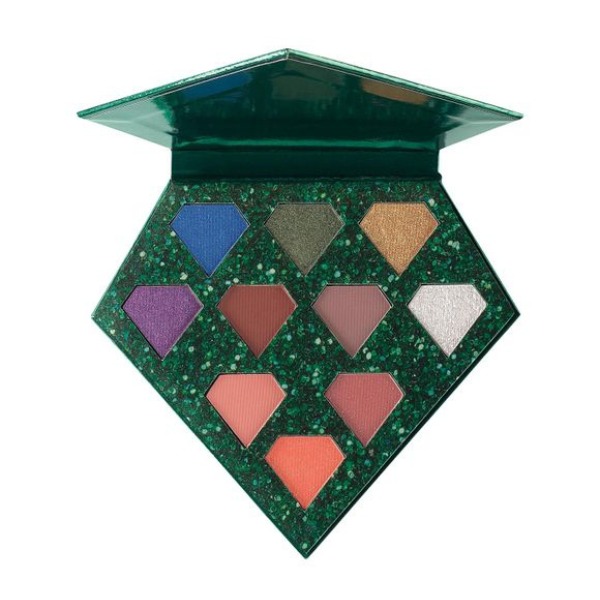 #2 Satin Lipstick Wild Duo Set
LAUNCH DATE: Oct 12, 2022
The Glimmer Satin Lipstick Wild Duo Set is a festive value-set featuring two of Avon's popular lipstick shades: Wild Rose and Wild Cherry.
Like the rest of the collection, this duo set comes in cute, holiday packaging to make it a more festive gift. This will make the perfect gift for someone always looking to try out new lip colors!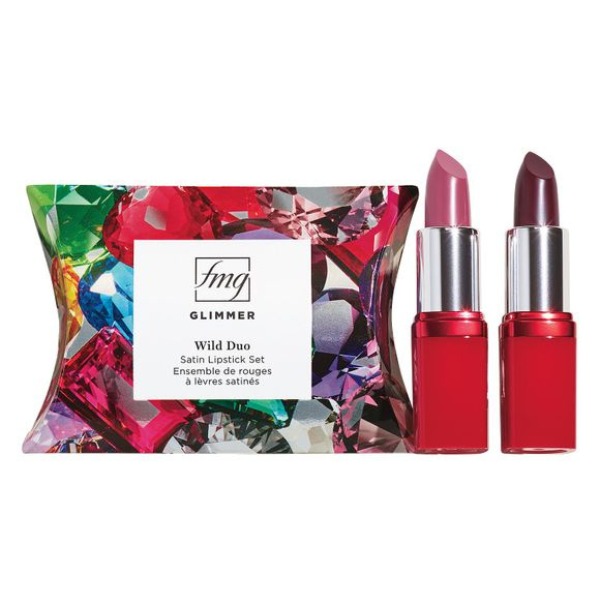 #3 Diamond Beauty Sponges
LAUNCH DATE: Oct 12, 2022
The fmg Diamond Beauty Sponges are a set of three makeup sponges in fun diamond shapes. In addition to being totally on theme for Avon's gem-focused holiday collection, the diamond shape also helps you get coverage on those hard-to-reach parts of your face. So cute!
This is a great option for when your gift recipient is picky about their makeup shades, and you're not quite sure how to choose makeup for them. A true makeup lover can never have enough sponges!
GET YOUR EXCLUSIVE COUPON!
Subscribe to my email newsletter, and save money on your online Avon order! You'll get access to an exclusive coupon code just for my new subscribers (U.S. only). Get to the sign up page using this button:
#4 Bejeweled Mega Palette
Every year, Avon releases a mega palette for the holiday season, and this year's Glimmer Bejeweled Mega Palette will not disappoint!
This baby features 20 eyeshadow shades, 2 blush shades, 1 dual contour shade, and 2 highlighters. For more on this mega palette, make sure to check out my full demo!
#5 Limited edition shades | Glimmer Cream Eyeliner
LAUNCH DATE: Oct 12, 2022
If your loved one is a fan of Glimmer Cream Eyeliner, they will love these new limited-edition shades! Avon is releasing two jewel tones in teal and purple: Teal Crush and Bordeaux. Each shade has a soft sheen finish.
These shades are perfect for a gorgeous, colorful holiday makeup look. And, they pair perfectly with the eyeshadow options in the collection!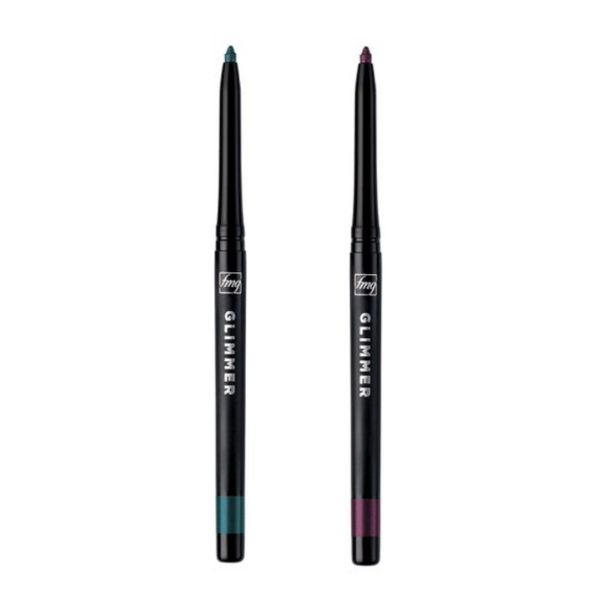 #6 Holiday Nail Art Stickers
LAUNCH DATE: Oct 12, 2022
Looking for something fun and whimsical this year? That nails lover in your life will have so much fun showing up to the holiday party with these limited-edition fmg Glimmer Holiday Nail Art Stickers.
Available in two great designs: Jolly All Day and Golden Festival.
#7 Golden Blossom Cushion Primer
LAUNCH DATE: Oct 12, 2022
 The fmg Cashmere Golden Blossom Cushion Primer is an illuminating face primer with nourishing benefits for the face. It's infused with peony extract, niacinamide, panthenol, and vitamin E.
This primer is perfect if you want to give your loved one something a little more luxurious that they can wear underneath almost any makeup look. Like the rest of the collection, it comes in a festive gift box – not to mention the beautiful rose-themed compact design.
Well, there you have it! Those were the top 7 makeup items in the Avon holiday 2022 collection. What do you think? Which ones do you think your people will love? Will you be treating yourself as well? Let us know in the comments!
GET YOUR EXCLUSIVE COUPON!
Subscribe to my email newsletter, and save money on your online Avon order! You'll get access to an exclusive coupon code just for my new subscribers (U.S. only). Get to the sign up page using this button: