Are you searching for a great highlighter product for beginners? When I first saw that this new Avon illuminating stick was going to be introduced, it seemed to me like just another highlighter. After all, we've had a summer full of new highlighter launches with a variety of different features. How many different looks can highlighter really accomplish? Ohh, how narrow minded I was in that moment!
After learning a bit more, I knew this would be a product that my customers will truly love – especially those who are just starting to experiment with makeup.
Why? read on to find out!
What is the Colors of LOVE Glow Balm Duo Illuminating Stick?
Advertised benefits include:
➤ Lightweight formula
➤ Multicolor, ultrafine and bold pearls for a soft, shimmery finish
➤ Creates an instant pearly radiance
➤ Universal shades suitable for all skin tones
➤ Skin-loving blend of pomegranate extract, mango, shea butter, avocado oil and vitamins E and C
GET YOUR EXCLUSIVE COUPON!
Subscribe to my email newsletter, and save money on your online Avon order! You'll get access to an exclusive coupon code just for my new subscribers (U.S. only). Get to the sign up page using this button:
How should I use this highlighter?
The thing about highlighters in general is that for some folks, you just don't understand the appeal – until you do! Although Glow Balm Duo works great for makeup users of all skill levels, I think it's especially great for those who are new to the concept of highlighting and just starting to experiment.
For one thing – this illuminating stick is portable and versatile, making it extra easy to use for those who are learning. The best way to get started is to simply swipe one side of the stick in the most common highlighter areas: underneath the eyes just above where blush gets applied, on the central area of the forehead, the center of the chin, and the tip of the nose. Then, you can blend the product with your fingers to create a nice, blended glow.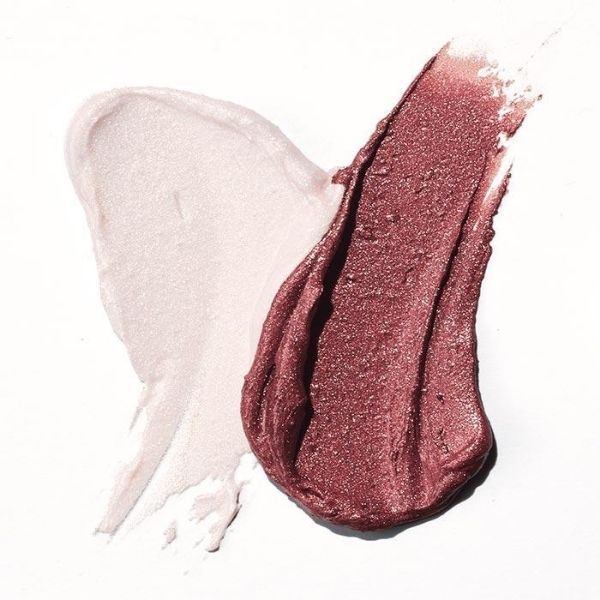 What's more, the dual end design of this stick allows us to create a more dynamic glow without necessarily using a separate bronzer product. Of course, many advanced makeup lovers will use bronzer as well. However, Glow Balm Duo offers a nice introduction for beginners to the concept of using different shades to help define the face with a glowing finish. One side of this highlighter is very light, while the other is more of a rosy golden brown. The contrast between these shades can really help sculpt the face when used together, blended, or layered. For example, you could use the lighter shade underneath the eye area, and the rosy shade a bit lower to help define the cheekbone. Then, blend the area in between to create a cohesive glow.
Well, there you have it! What do you think of this new Avon illuminating stick? Is this something you would try out for yourself?
Let us know in the comments!
GET YOUR EXCLUSIVE COUPON!
Subscribe to my email newsletter, and save money on your online Avon order! You'll get access to an exclusive coupon code just for my new subscribers (U.S. only). Get to the sign up page using this button: