Have you been searching for the perfect powder highlighter, but can't quite find the right fit? Avon just announced a brand new highlighting option to round out the collection, and it'll be here just in time for summer. And, oh boy, are these shades perfect for a sunny summer makeup look!
Without further ado, let's see what's up with this new powder-based highlighter . . .
What is the fmg Glimmer Powder Illuminator?
fmg Glimmer Powder Illuminator is a compact powder highlighter product by Avon launching on May 24, 2023.
Available in two sun-kissed shades, Glimmer offers a natural-looking radiant glow.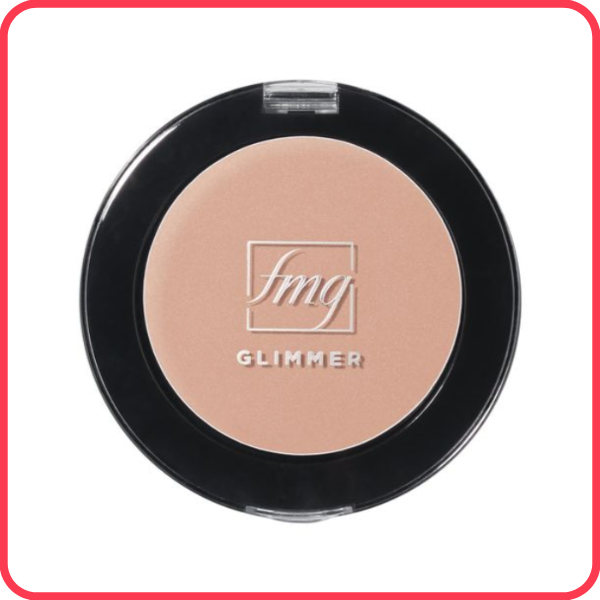 advertised benefits include:
➤ finely milled powder
➤ multidimensional luminous glow
➤ lightweight, buildable formula
➤ formulated with vitamin E
➤ blends effortlessly
➤ provides a naturally radiant finish
➤ paraben-free
➤ pthalate-free
➤ fragrance-free
Who will love this highlighter?
Glimmer Powder Illuminator is ideal for folks looking for a cooler, almost bronzer-like shade range in their highlighter. While many of Avon's highlighters offer more of a pink, rosy glow, Glimmer will complement your summer suntan nicely with a gorgeous beige/brown.
And as a convenient compact powder, this highlighter is a nice alternative to Avon's liquid and cushion varieties. Everyone's highlighting needs are different, and Glimmer is here to fill in the gaps!
GET YOUR EXCLUSIVE COUPON!
Subscribe to my email newsletter, and save money on your online Avon order! You'll get access to an exclusive coupon code just for my new subscribers (U.S. only). Get to the sign up page using this button:
Glimmer Powder Illuminator is available in two shades including Rosé and Prosecco.
Well, there you have it! That was the full skinny on Avon's beautifully simple Glimmer Powder Illuminator. What do you think of it? Will you be trying it out for yourself? Let us know in the comments!
GET YOUR EXCLUSIVE COUPON!
Subscribe to my email newsletter, and save money on your online Avon order! You'll get access to an exclusive coupon code just for my new subscribers (U.S. only). Get to the sign up page using this button: