Searching for a great mascara with multi-dimensional volume? I just found out that Avon is launching a brand new volume mascara, and I'm super excited to share all the details with you.
At first glance, I wasn't sure if Avon even needed a new mascara option. After all, Cashmere Ultimate rounds out the collection with 6 different mascara products. However, once I learned more, I knew so many customers would be happy making the switch to this new, higher end formula. Ready to learn more? Keep reading!
What is the Cashmere Ultimate Volume Mascara?
The fmg Cashmere Ultimate Volume Mascara is a mascara product by Avon launching on May 25, 2022. This vegan mascara is designed with volume in mind, and has a unique triple sphere brush shape that is meant to provide "panoramic volume".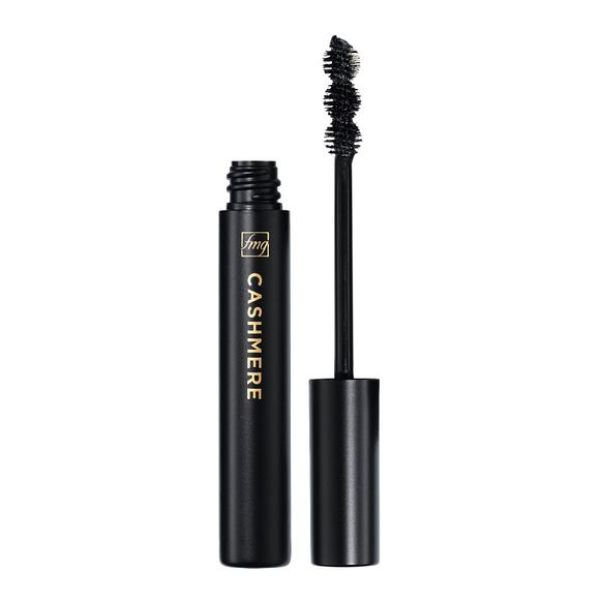 Advertised Benefits include:
➤ long-wearing
➤ leaves eyelashes feeling soft
➤ contains biotin and collagen
➤ unique triple sphere brush for panoramic volume
➤ won't budge, smudge, or transfer
➤ removes easily
➤ vegan
➤ cruelty-free
GET YOUR EXCLUSIVE COUPON!
Subscribe to my email newsletter, and save money on your online Avon order! You'll get access to an exclusive coupon code just for my new subscribers (U.S. only). Get to the sign up page using this button:
What makes this mascara stand out?
Avon has offered a variety of volume mascaras over the years, but what makes Cashmere Ultimate really unique is the brush design. The triple ball shape involves three spheres lined up in a row, which creates volume in multiple directions and angles.
In addition, Cashmere is Avon's most luxurious mascara yet. Though it is priced at roughly double Avon's other key volume mascara, the quality increase is built to match. Created with vegan waxes for a smooth texture, Cashmere Ultimate is richly pigmented and formulated with biotin and collagen. The biotin and collagen help your lashes look healthy and strong, so you're actually nourishing the eyelashes as you create your look. 
Well, what do you think? Does this sound like your ideal mascara? Will you be trying it out for yourself? Let us know in the comments!
GET YOUR EXCLUSIVE COUPON!
Subscribe to my email newsletter, and save money on your online Avon order! You'll get access to an exclusive coupon code just for my new subscribers (U.S. only). Get to the sign up page using this button: