Have you been searching for that perfect balance between well-defined and natural brows? You're not alone! With all the options out there for eyebrow makeup, it can sometimes take some trial and error to find your perfect match. That's why I was super excited when I started learning about Avon's newest addition to it's brow lineup: The VDL Eye Fine Double Edge Brow Pencil.
Personally, I think it will fill a real void for a specific brow look that folks might otherwise need multiple products to achieve. Want to know more? I'm here to give you the full skinny on this latest addition to Avon's VDL collection. Let's jump in!
What is the VDL Eye Fine Double Edge Brow Pencil?
The VDL Eye Fine Double Edge Brow Pencil is an eyebrow makeup product launching through Avon on Jan 19th, 2022.
Part of a collaboration with Korean brand VDL, this brow pencil features a wax-to-powder formula that glides on smoothly and allows for precise shaping.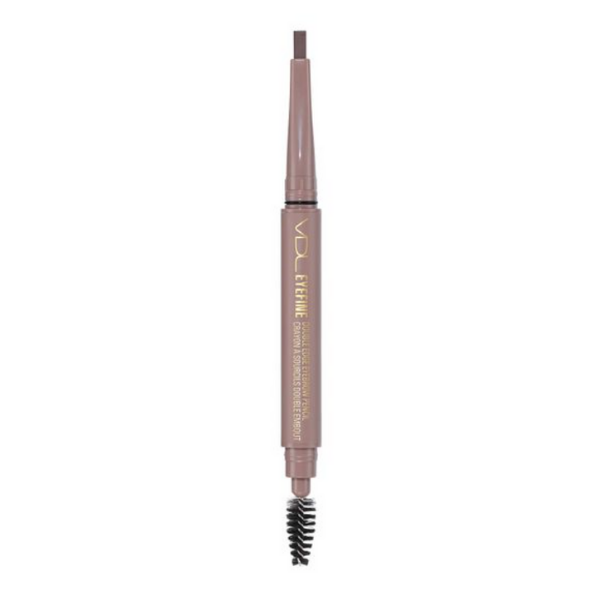 Advertised Benefits Include:
➤ Wax-to-powder formula
➤ long-lasting
➤ resists breakage
➤ glides on smoothly
➤ Hugs to brows effortlessly
➤ Precise, flat-cut pencil
➤ Pinecone-shaped spoolie for easy blending
➤ Flexible shades
➤ Creates well-groomed, natural-looking brows
➤ Smudge-proof
GET YOUR EXCLUSIVE COUPON!
Subscribe to my email newsletter, and save money on your online Avon order! You'll get access to an exclusive coupon code just for my new subscribers (U.S. only). Get to the sign up page using this button:
With several different eyebrow makeup products in the catalog, one must wonder: what sets this pencil apart? Why would someone choose this product?
For one thing, the wax-to-powder formula offers a different style of shaping that certain customers will appreciate. Generally speaking, wax-based eyebrow products excel at keeping unruly eyebrow hairs in place. This allows for the brows to look precisely groomed without necessarily going for a bold brow.
The shape of the pencil and of the spoolie also make it easier to create a defined yet natural-looking eyebrow look. The flat-cut shape of the pencil allows for greater precision as you outline your brows, while the pinecone shape of the spoolie makes it easy to blend.
What are the shades of VDL Eye Fine?
VDL Eye Fine Double Edge Brow Pencil is available in 3 different shades including Soft Brown, Medium Brown, and Brown Black.
Well, there you have it! That's all you need to know about the newest VDL eyebrow pencil coming to Avon. Will you be trying out VDL Eye Fine for yourself? Let us know in the comments below!
GET YOUR EXCLUSIVE COUPON!
Subscribe to my email newsletter, and save money on your online Avon order! You'll get access to an exclusive coupon code just for my new subscribers (U.S. only). Get to the sign up page using this button: